HUNTERS, JUMPERS, EQUITATION AND PONY TRAINING
Nancy Frost
Hunter Jumper Trainer
Judge – Course Designer – Clinician
#Sapphireridge #sapphirerideequestrian
ABOUT SAPPHIRE RIDGE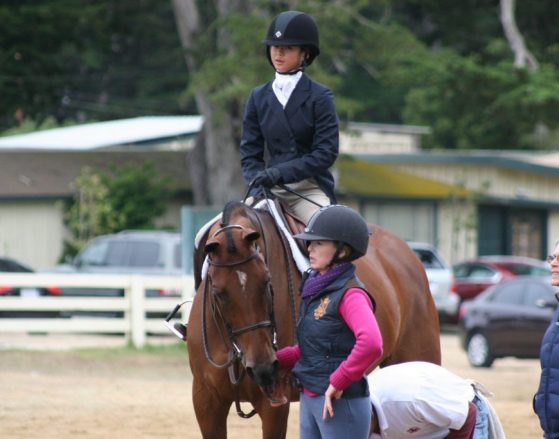 Nancy Frost 
Founder – Trainer – Judge – Course Designer – Clinician
Nancy has been involved with horses since a very young age. She spent her junior, amateur and early professional years at Flintridge Riding Club. During those years, she successfully competed in the hunter, jumper and equitation divisions. She participated in the United States Equestrian Team West Coast Training Trials as an amateur for three years. Nancy has been a professional, judge and course designer for more than 30 years.


Nancy's Training Philosophy 
Nancy started Sapphire Ridge over 20 years ago.  She places a high value on education and safety. This emphasis has driven her hunter, jumper and equitation training program at Sapphire Ridge.  Her core philosophy is "Excellence in Horsemanship". Nancy believes in a well-rounded experience. A solid foundation and strong fundamentals for both horse and rider leads to success and the creation of champions.  She is also actively involved in breeding and training young horses and ponies. Since its inception, Sapphire Ridge has produced many successful riders, horses and ponies, winning USEF, USHJA, PCHA, LAHJA and SFHJA year-end championships and awards.  Nancy has also produced multiple medal finals winners.
Nancy's Student – All Ages 
Nancy and her team have started riders as young as two years old and instruct others in their seventies.  Sapphire Ridge competes at shows of all levels. That said, Nancy welcomes all riders who want to learn and spend time with horses, whether they show or not.  Riding is about the love of the horse: enjoying the time one spends with horses, while building a very special bond. Nancy also accepts horses of any age into training.  She enjoys starting and working with young horses and ponies.
The trainers of Sapphire Ridge are available six days a week for both private and semi-private lessons.  Individual lessons for those not in training are available. Many of her clients lease or own horses and ponies.  Her goal is to create lasting relationships between horses and riders, so goals may be attained in a supportive, fun and rewarding environment. 
Clinics, Courses and Judging
Nancy is also available for onsite clinics, judging, show coaching and course design.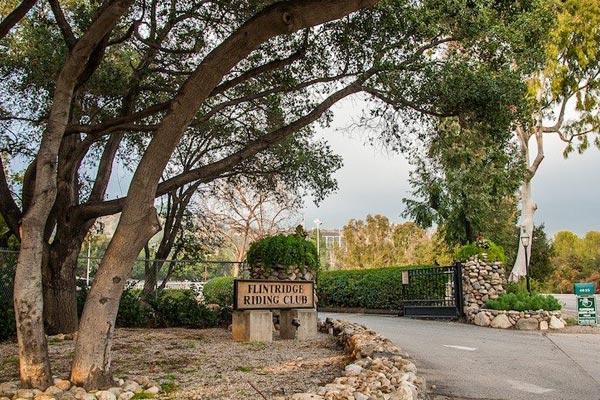 FLINTRIDGE RIDING CLUB
Sapphire Ridge Stables is located at the Flintridge Riding Club, a private riding facility founded in 1922.  Flintridge offers a 40-acre riding facility conveniently located in the community of La Canada Flintridge.
The facility includes an impressive array of amenities, including three jumping arenas, two dressage courts, a cross-country field with natural obstacles, boarding accommodations for up to 180 horses, a clubhouse with kitchen, and easy access to miles of riding trails that extend throughout neighboring cities and the nearby foothills.
Upcoming Show calendar
Summer 2022
Huntington Beach Sunshine Classic
July 13-17, 2022